AMY CUTLER AND ELLA FINER
Experiments in Company
30.09.22 – 31.12.22

Photography Ben Westoby



Experiments in Company is a project by Amy Cutler and Ella Finer, unfolding in several parts over a three-month residency at KELDER in Chapel Market. Building on KELDER's commitment to alternative modes of display in an unconventional space in the market community, this project has a particular focus on the ways in which, under stressful climate conditions, we are 'at stake in each other's company' (Thom van Dooren).

Over the course of the residency KELDER's project space will be used to create new prototypes for sound work and cinema, developed from conversations between Ella's work on 'the wild life of sound' – forms of acoustic commons which fall outside the official language of law, such as cetacean communications, or the political act of 'keening' – and Amy's work on new assemblies of cinema which challenge the dominance of Homo Cinematicus, and normative acts of audience design: the arrayed chairs; the forward-facing eyes; the rectangular horizons.


Photography Ben Westoby



Across the correspondences of their work, the artists will evolve audio-visual installations in the exhibition space, writing and creating towards and through each other's practice, as well as bringing invited guests' own experiments into the mix. Following Deborah Bird Rose's concept of 'shimmer' as an ecology and process of encounter in which 'different ways of being and doing find interesting things to do together', the space will host several gatherings over the course of the residency.


EVENTS

AMY CUTLER AND ELLA FINER
Planetary Vertigo


Friday 28 October 2022
18.30 – 20.30 at KELDER, 26A Chapel Market, London N1 9EN
Find out more
LUCY MERCER WITH JAMES WILKES
The Year Without a Summer – A night writers' salon


Friday 25 November 2022
19.00 – 23.00 at KELDER, 26A Chapel Market, London N1 9EN
Find out more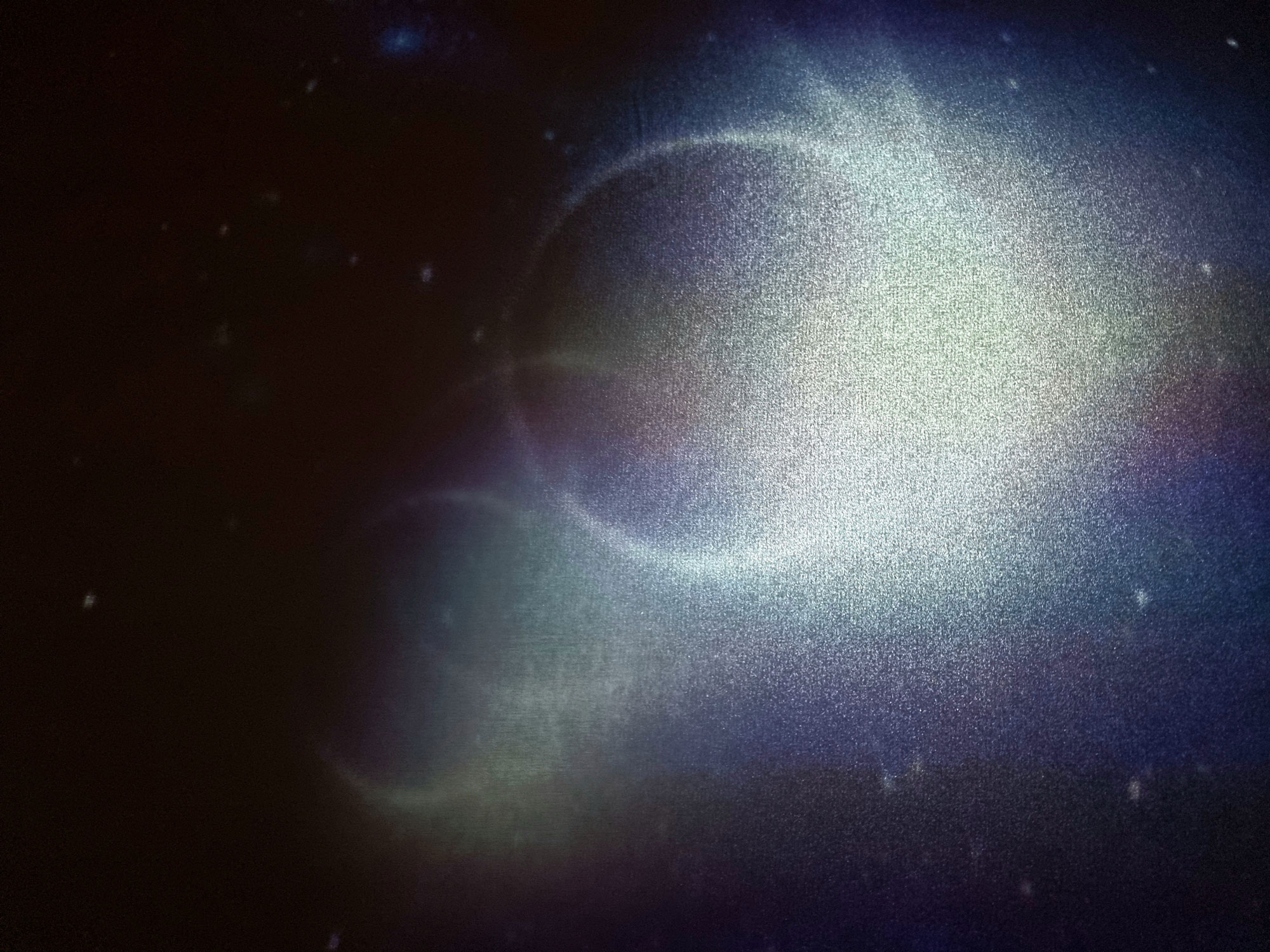 AMY CUTLER AND ELLA FINER
Somewhere in the universe, two black holes collide


Friday 16 December 2022
18.30 – 20.30 at KELDER, 26A Chapel Market, London N1 9EN
Find out more
Dr. Amy Cutler is a live cinema artist, composer, ecologist and designer. Her background as a geographer informs her AV interventions and speculative cinema designs, each aiming to unsettle the dominant formula of our environmental perspectives (including the sovereignty of 'so-called Man'). Recent projects include The Live Earth Show on the Gas Tower spatial cinema stage at Glastonbury Festival 2022; Living Nature Cinema, a 2022–23 residency on bio-art and de-extinction practices with the Leverhulme Centre for Anthropocene Biodiversity; LULL (2021), an ambisonics soundscape at Iklectik using interactive ultra-sonar sensing and inspired by jellyfish blackouts and strike actions; the touring live cinema opera NATURE'S NICKELODEONS, which most recently took place at The Exploratorium, San Francisco; and bespoke moving-image observatories for locations including Lud's Church ravine/landslip and Pendle Hill, with its history as an experimental site for atmospheric sensing. She is interested in pathetic fallacy, expanded media and the urgency of new designs for audience in the Anthropocene. She has also released five albums, ranging from experimental electronics to rage aria to live metallurgy.
www.amycutler.net
Ella Finer's work in sound and performance spans writing, composing and curating with a particular interest in how women's voices take up space; how bodies acoustically disrupt, challenge or change occupations of space. Her research continuously queries the ownership of cultural expression through sound; often through collaborative projects centring listening as a practice of deep attention, affiliation and reciprocity. Recent work includes her collaboration with Vibeke Mascini, Silent Whale Letters, which will be published by Sternberg in 2023; continuing iterations of Burning House/Burning Horse (first commissioned by Almanac) and Wind Study, a tape of 8 elemental re-mixes produced with Flora Pitrolo.

She is currently finishing her first book Acoustic Commons and the Wild Life of Sound, a work considering the inherent power in/of that which falls outside of administrative control – as a way of thinking through the sonic as critical agitator: how sound resists categorisation in the archive; how sound makes and disperses knowledge beyond the bounds of the institutional building.