HANNA TUULIKKI
SING SIGN: a close duet
15.07.21 – Performance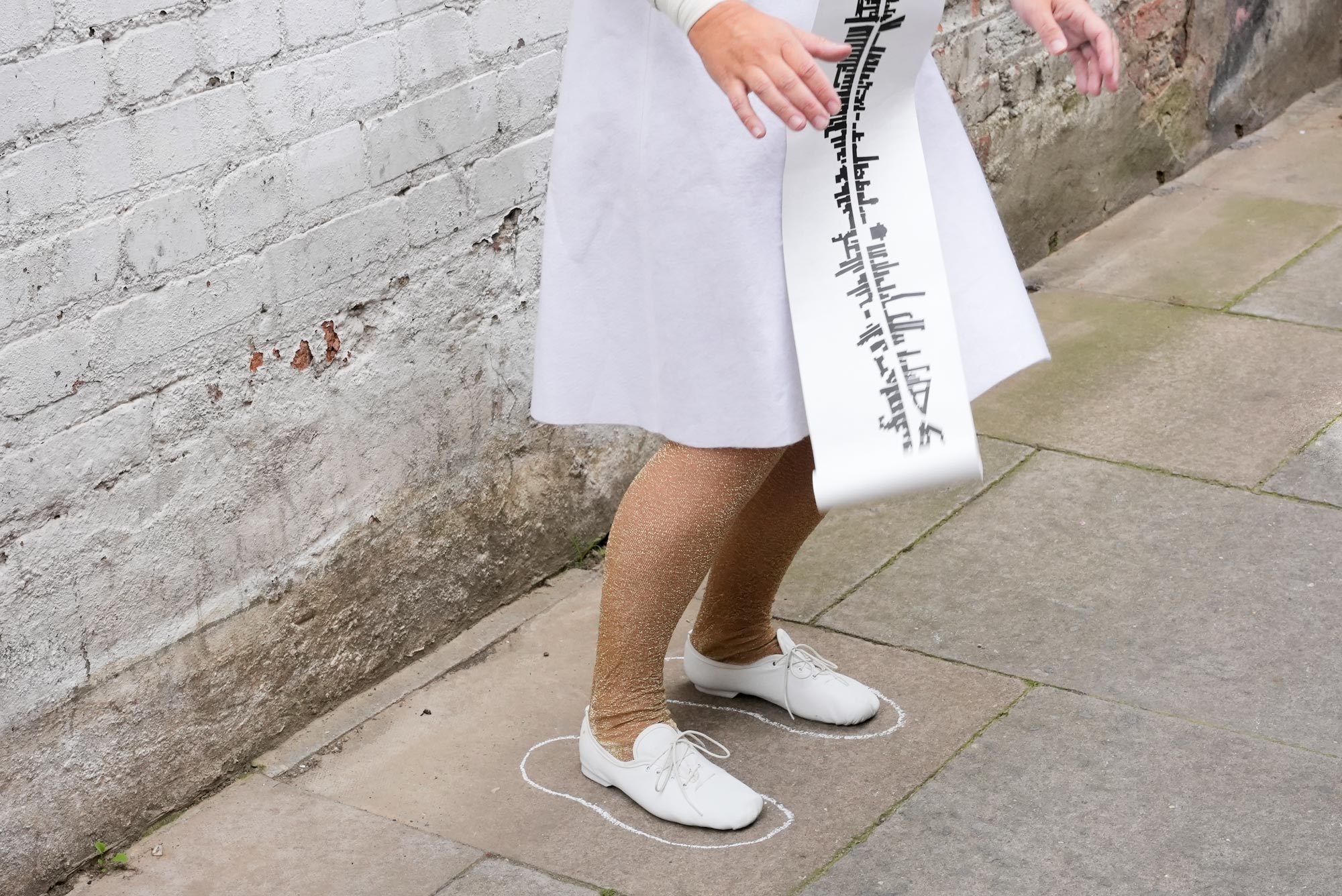 Photography by Eva Herzog


On the occasion of her exhibition at KELDER, Hanna Tuulikki alongside Daniel Padden performed SING SIGN in the small back streets of Chapel Market, responding to this new context of the gallery's locale in the busy central London borough of Islington. The physical gestures and melody that shapes the work will shift in meaning, entering into a new dialogue, forming new moments of encounter and interaction with the sonic landscape and architecture of the city.

A specially commissioned text by artist and cultural geographer Amy Cutler accompanies the exhibition and a limited-edition print based on the original score for SING SIGN will be available from the gallery.




SING SIGN: a close duet

is a vocal and gestural suite presented as a two-screen film installation with accompanying live performances. Originally commissioned by Edinburgh Art Festival for 'The Improbable City', the work was made in response to the intimate world of Edinburgh's historic 'closes' (a Scottish term for small ancient alleyways) that lead off either side of the Royal Mile that runs through the heart of Edinburgh's Old Town. Sheltered in the confined space of a 'close', facing one another, a male and female performer (Tuulikki and long-time collaborator Daniel Padden) enact an enigmatic encounter: a wordless dialogue conducted entirely through gesture and song.

SING SIGN: a close duet

was shortlisted for British Composer Award 2016 (Sonic Arts Category) and was recently acquired by the National Galleries of Scotland to be a part of their permanent collection.